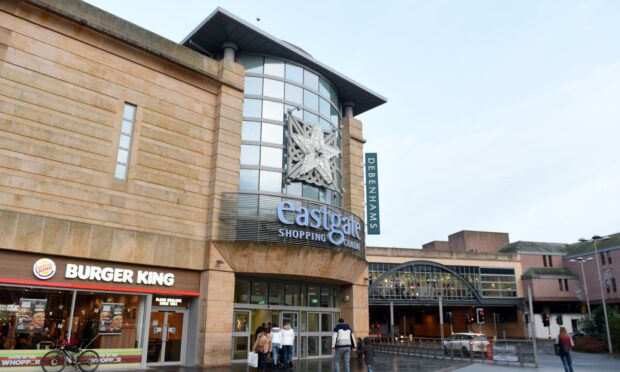 Eastgate Shopping Centre in Inverness is urging Highland Council use "common sense" in applying any increase in business rates as speculation grows the tax could increase in line with the spiralling cost of living.
UK inflation is currently running hot at around 10% and the Scottish Retail Consortium (SRC) estimates if business rates rocket at the same pace, it could see retailers slapped with a huge increase in bills of £60million from next April.
Eastgate centre manager Jackie Cuddy said: "We are aware a revaluation is coming up but we are hoping Highland Council will use common sense in these times of spiralling costs for businesses when making any adjustments."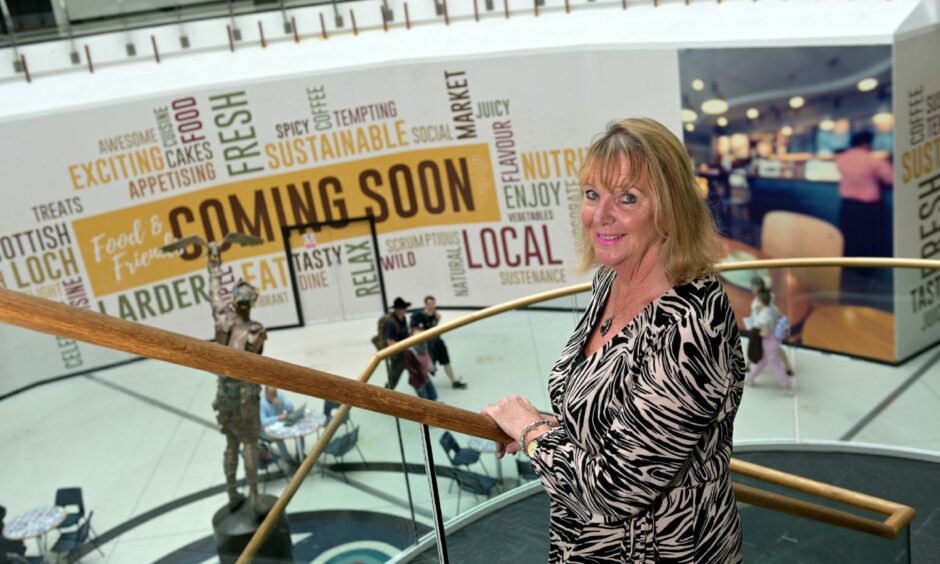 The SRC also issued a plea to the Government to give north and north-east companies "breathing space" ahead of any potential rise in business rates in the region.
Meanwhile business improvement company, Inverness Bid also made an impassioned plea for non-domestic rates not to rise as companies face a "perfect storm" of high energy bills, soaring inflation and increasing interest rates.
Inverness Bid director Lorraine Bremner McBride said: "Our city centre businesses which are at the heart of our community need support and a period of stability and absolutely not higher non-domestic rates to pay.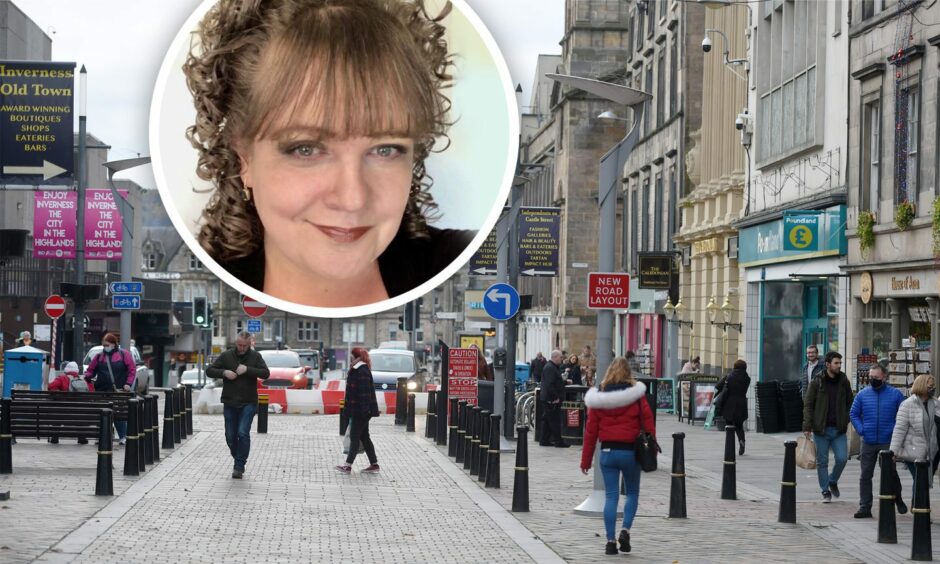 "The message our businesses tell me time and again is rents and rates are too high as it is and in some cases it has already led to doors closing. It would be a false economy to raise non-domestic rates which then in turn causes business closures, job losses or becomes a barrier to new enterprises getting off the ground."
The SRC's comments come ahead of what it says are "ominous" prospects mooted in the Scottish Spending Review of a further increase in business rates, which are already at a 23-year high.
It would be putting rocks in the retail industry's rucksack"

Scottish Retail Consortium director David Lonsdale
Describing any inflation-matching hike in business rates as "investment-sapping," the SRC insisted such a hike would be "gruelling for stores to absorb" and make rejuvenating high streets and retail destinations even harder.
SRC director David Lonsdale said: "It would be putting rocks in the retail industry's rucksack as it seeks to recover and climb out from some of the worst trading conditions seen in decades."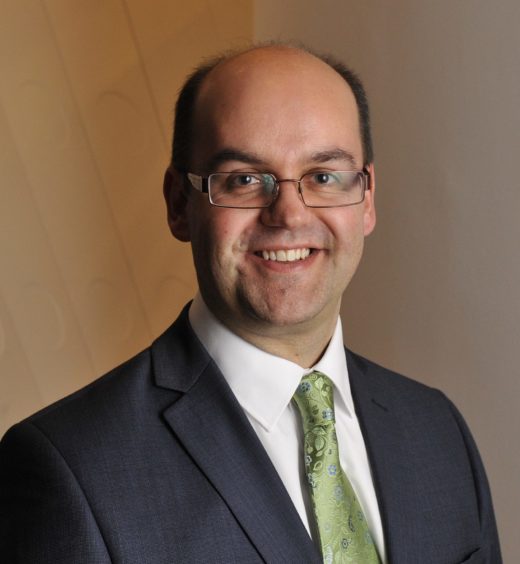 The remarks come as latest figures show vacancy rates across Scotland have stalled at 15.7% for the second consecutive quarter, although they are 0.7 percentage points lower than in the same point in 2021.
Specifically, shopping centre vacancies increased to 20.5% from 20.3% in the second quarter, while on the high street, vacancies remained at 14.7%.
One in six Scottish stores lies empty
Retail park vacancies decreased to 11% in Q3 2022, down from 11.3% in Q2 and is the sector with the lowest rate.
Mr Lonsdale added: "The small incremental recovery in Scotland's shop vacancy rate over the past year stalled during the most recent quarter.
"This is despite it being the second full trading period for over two years in which stores were able to trade without Covid-era restrictions. Scotland's vacancy rate remains persistently a fifth higher than pre-pandemic levels and above that for Great Britain as a whole.
"One in six Scottish stores lies empty, with Scotland recording the fourth weakest performance of the eleven parts of the country monitored.
'Retailers need breathing space'
"The toll being exacted by flaccid demand, fewer commuters and less footfall, coupled with rising outlays for both households and retailers, is making it tricky for vacancy rates to recover.
"That's why measures to protect living standards, assist retailers to keep down prices and help retail destinations rebound should be at the heart of upcoming economic and fiscal announcements from both the Scottish and UK governments.
"Retailers striving to pay down Covid-era loans and tax deferrals whilst dealing with spiralling costs need breathing space to cope with tough trading conditions."
Despite the number of vacancies in Scotland remaining stubbornly high, analysis from the Local Data Company shows a level of recovery across the UK following the country's emergence from the pandemic and despite a slew of economic headwinds.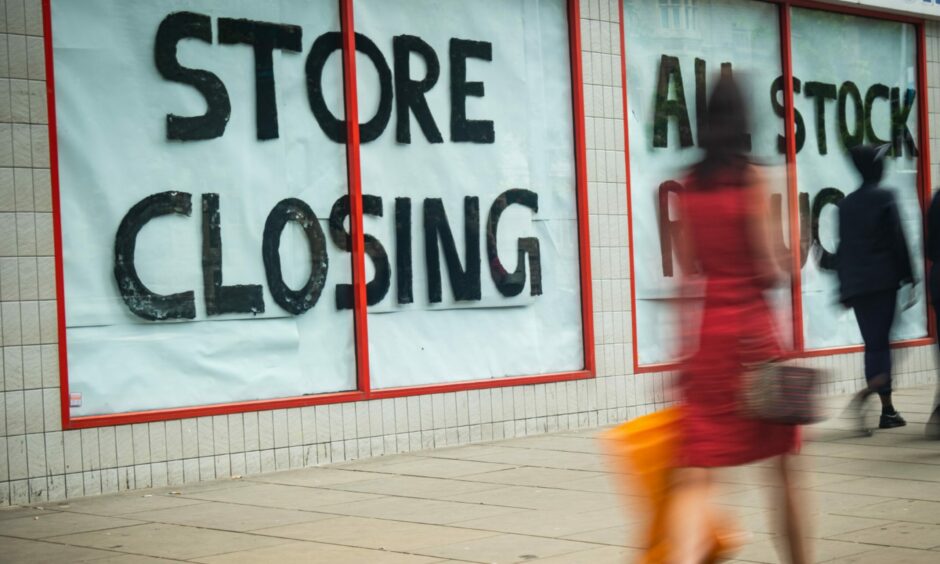 Local Data Company director Lucy Stainton said: "Our latest analysis of the physical retail and leisure market across Great Britain as a whole shows a sustained level of recovery at a time when further economic headwinds have been well-documented.
"With a decrease in store closures compared to the same time last year, in parallel with an increase in openings, vacancy rates have continued to decline as we look to the end of 2022.
"Independent businesses in particular have continued to flourish as consumers remain loyal to their local high streets. However, we can't ignore oncoming economic pressures as consumers face a winter of increased caution and reduced disposable income.
We are about to face a new round of tests"

Local Data Company director Lucy Stainton
"Just as the market has started to find its feet we are now about to face a new round of tests— but perhaps the lessons learned during the pandemic will help chains and independents to weather the coming storm.
"The latest Great Britain figures are encouraging but should still be viewed with real caution and we would predict that this increase in occupancy could slow as retail and hospitality businesses grapple with a tough winter."

Courtesy of Latest News and Sport Headlines from Inverness | Press and Journal