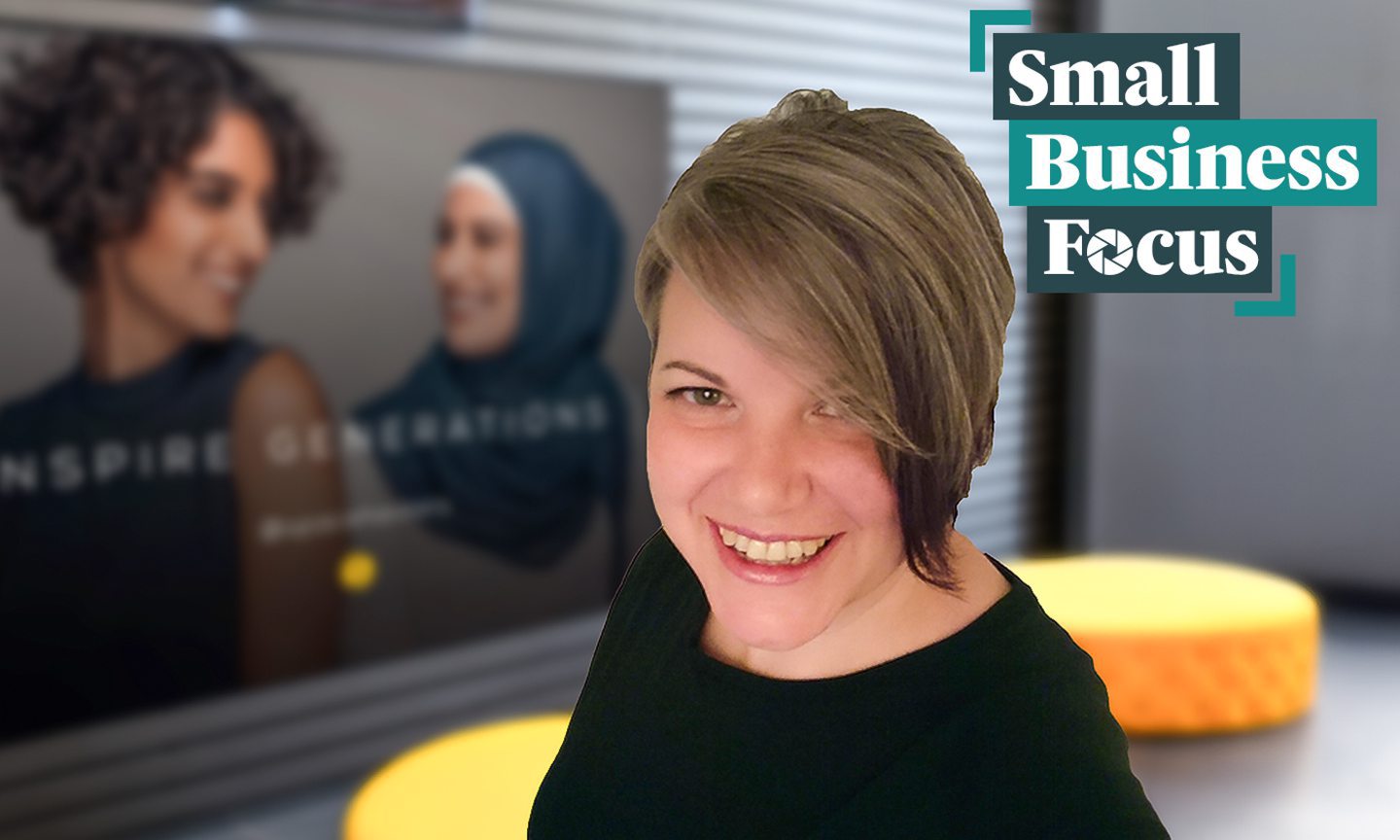 Every Monday, we ask small businesses key questions. Here we speak to Helen Rankin, strategy director and "lead spacehacker" at International Space City in Inverness.
How and why did you start in business?
I live in Inverness now but grew up in different towns and countries, so work was never about security for me. Instead, I saw it as a way of allowing me to continue to travel and explore as an adult.
Originally, I wanted to be a pilot. Law was my second option but I couldn't afford not to work. The then Grampian Council took me on as a trainee internal auditor and I fell in love with finance.
At 19, my life changed when I was put in charge of Microsoft's Middle East website. They gave it to a junior because no one had heard of the internet and they thought it wouldn't catch on.
Since then I've worked in Korea, Saudi Arabia, Dubai and on cruise ships. I've been an accountant, croupier, webmaster, graphic designer, creative strategist and speaker at global events – and all because I got into a new industry just before it became popular.
How did you get to where you are today?
I always knew I wanted to inspire generations, but I never thought I could turn it into a business. Then, while running a workshop for a client as a strategy consultant, I watched a young woman get shouted at for sharing her ideas. It was all wrong.
Clearly, there was more needing done to encourage women trying to make positive change.
I quit my job, moved into my mum's spare room and used every penny I had to start Spacehackers.
Big ambitions for Inverness space programme
Partly through encouragement and partly through practical skills coaching, I want to help launch one million space entrepreneurs by 2030 in three critical areas – space law, social impact and finance.
Space now is where the internet was in the mid-1990s – open for business.
Who knew we'd need social media managers before social media was invented? It's the same with space – it's about so much more than rockets and astronauts.
Take the dangerous waste debris floating around above us. Governments are desperately trying to solve the problem, creating laws to decide who is responsible and who can make money from it, and who'd have guessed that some of the most in-demand space jobs right now would be scrap merchants, environmental lawyers and cryptocurrency managers?
Scotland is already pioneering space research and innovation, with almost 20% of UK space jobs located here in more than 130 companies. The final frontier is already here.
Who helped you?
My family and friends, the Federation of Small Businesses (FSB) and all the people on the internet giving out free advice.
What's the best piece of advice you've ever had?
Speak up.
What is your biggest mistake?
Every time I over-commit.
What is your greatest achievement?
I'm still working on it.
How is your business managing rapidly rising costs and what should government do to help?
We're a digital business, paid by subscription, with low overheads and international customers, so at the moment we can continue to operate.
But government should fast-track laws and penalties to stop late payment of invoices.
More than three in five (61%) UK jobs are created by small businesses – local jobs supporting local communities.
But late payment is jeopardising both businesses and jobs.
An FSB report – Time is Money – found 55% of the British public would support more controls being put in place to prevent businesses paying other businesses late. This issue should be prioritised by all political parties, locally and nationally.
What do you still hope to achieve?
To remove inequality from our education and employment systems, such as graduate-only internships and restrictive curriculums.
The World Economic Forum's Future of Jobs Report 2023 found "creative thinking" is the second most in-demand workplace skill. However, while privately-funded students have increasing access to creative subjects, government funding for those in state schools and universities is at an all-time low and being cut further.
This makes future skills a privilege and equal employment opportunities impossible for today's state-educated children.
What do you do to relax?
Run up and down Highland hills.
What are you currently reading, listening to or glued to on TV?
The You're Dead to Me podcast.
What do you waste your money on?
Thankfully, I've stopped impulse buying domain names.
What's the first thing you do when you get up in the morning?
Read the news.
What do you drive and dream of driving?
I don't have a car but I still dream of getting my pilot's licence.
---

Courtesy of Latest News and Sport Headlines from Inverness | Press and Journal